Sump Pump Repair Palmdale
Are you having problems with your sump pump in Palmdale? You've found the solution at Plumber Palmdale CA. Our skilled team is committed to delivering top-notch sump pump repair services with fast response times. Rest assured, if a replacement is required, we have it covered. Reach out to us today for all your sump pump needs.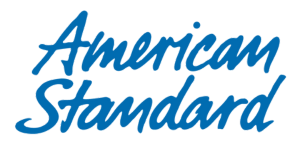 About Palmdale Sump Pump Repair
Protect your home from flooding and water damage with our reliable Palmdale sump pump. Our skilled and responsive plumbers are available 24/7 to fix any issues, ensuring your peace of mind. Trust Plumber Palmdale CA to keep your home safe and dry.
For more than 10 years, we have been offering top-notch plumbing services, specializing in sump pump services, in the Palmdale & Lancaster area. Our team boasts a whopping 100 years of combined plumbing expertise, and we are always ready to assist you, 24/7.
Looking For Professional Plumbing Services For Sump Pump
Need help with your sump pump in Palmdale? Trust Plumber Palmdale CA for top-notch installation, repair, and maintenance services. Our commitment to honesty, integrity, and quality work will protect your home from flooding and water damage. With over 10 years of satisfied customers, our award-winning, stress-free service speaks for itself.
Get peace of mind during heavy rainstorms with a sump pump. This specialized appliance is your basement's best friend, keeping it dry and flood-free. Installed in a pit at the lowest point of your basement or crawlspace, the sump pump stays idle until it's needed.
When the soil becomes oversaturated and water levels rise, the float switch is triggered, activating the sump pump to remove water from below your home's foundation. It quickly pumps the water to a safe location, like a storm drain or retention pond, preventing any potential basement floods.
Don't let rain ruin your basement. Let a sump pump do the work for you.
Sump Pump Installation & Replacement
Don't underestimate the importance of sump pumps in Palmdale, even in the desert. Just a small amount of water in your basement can lead to a costly disaster. Protect your home and belongings with a reliable sump pump from Plumber Palmdale CA. We offer top-notch installations and replacements, and even provide battery backups for extra peace of mind during power outages. With our sump pumps, you can rest easy knowing your basement is safe for up to two days on battery power.
Why Choose Plumber Palmdale CA
Looking for a one-stop solution for all your plumbing needs? Look no further! Our licensed plumbing contractor offers comprehensive services and guarantees quality workmanship for life, all at affordable prices.
Have a plumbing question? Call Plumber Palmdale CA at (661) 453-2463 for all your plumbing needs.
Keep your home and belongings protected during heavy rains by ensuring your sump pump is operating correctly. While sump pumps require minimal maintenance compared to other appliances, it's crucial to have them tested annually. Don't leave your property vulnerable – take proactive measures to safeguard against potential flooding.
Keep your sump pump in top shape with these maintenance tips:
Best Sump Pump Repair In Palmdale California
Don't let basement floods drain your wallet or ruin your day. In California, many homes lack sump pumps, leaving them vulnerable to the annual summer monsoons, particularly in the Palmdale area. Are you prepared for the next flood? Let Plumber Palmdale help you get ready. We offer free estimates and same-day service to install or service your sump pump. Don't wait for disaster to strike – contact us today to protect your home.
Don't wait until it's too late to install a sump pump. Experience the satisfaction of knowing you're prepared for heavy rainstorms by choosing Plumber Palmdale for all your sump pump needs. We offer upfront pricing, top-notch services, and a 100% money-back guarantee. Trust us with your sump pump replacement, repair, maintenance, or installation.
First of all, I would like to emphasize the professionalism and courtesy of the Plumber Palmdale CA team that came to my home. From the first telephone contact, I was impressed by their responsiveness and availability. They were able to reassure me by clearly explaining the steps of the sump pump repair process and patiently answering all my questions!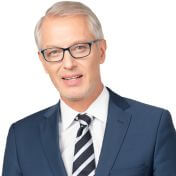 Jorge Rivera
I was in need of major plumbing work, which included replacing the sump pump repair. I called Plumber Palmdale CA in the late evening and they scheduled my free estimate for early the next morning. It was an excellent price quote and they got to work right after I gave the okay, and they finished within a few hours. Excellent quality of work and the plumbers were super friendly, efficient, and knowledgeable. Also, there's a 1-year warranty on the work they performed. I recommend Plumber Palmdale CA enough! They're awesome!!!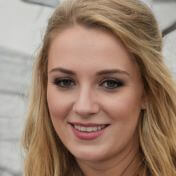 Stephanie Valibouse
A big thank you to this plumber who saved my day! Plumber Palmdale CA company intervened urgently to repair a sump pump that was flooding my kitchen. Palmdale Plumber was very responsive, friendly, and competent. The Plumber Palmdale team did quality work and left the place clean for me. I highly recommend him to anyone who needs a good plumber!
Dirk Bernecker