Get reliable piping and repiping services for your home or commercial property from the expert plumbing team at Plumber Palmdale CA. We take pride in serving Palmdale, Lancaster, Antelope, and nearby areas with comprehensive piping and pipe repair solutions. Whether you prefer traditional copper or modern PEX piping, our team has you covered. Trust us to deliver durable solutions that fit your needs and budget. Contact us today.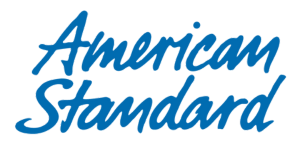 Top Repiping plumbers Palmdale CA
Experience exceptional customer service at Plumber Palmdale CA. Our top priority is your satisfaction, which is why we provide free estimates, same-day service, upfront pricing, and a price match guarantee. Whether you need piping for a new construction project or want to replace existing pipes, we have the expertise to get the job done efficiently.
Schedule your piping or repiping service in Palmdale CA today. Contact us online or call (661) 453-2463.
Repiping your entire house is a better choice than fixing one problem at a time. You will not have to worry about leaks, mold, clogs or damage in the future and it will save you money. You might also have better water pressure, a safer water system and your house could be worth more.
Process Of Replacing Pipes
The time it takes to replace the pipes in your house depends on its size and how many bathrooms it has. It also depends if your house is on a slab or has a crawl space. We will do one area at a time so you can still use the other parts of your home while we work.
Say goodbye to clogged and corroded pipes! Like any well-used system, pipes can undergo wear and tear. Mineral deposits and frequent use can take a toll on your plumbing. But fear not, there's a solution! Introducing repiping – the process of replacing old, broken, or corroded pipes with brand new ones. Don't let outdated plumbing bring you down. Upgrade to reliable pipes for a worry-free system.
If you think you need repiping, look for these signs:
If you see signs that your pipes need to be fixed, call Palmdale Plumber CA at (661) 453-2463 or go online to ask for help. We can repair or replace the pipes in Palmdale CA.
Best Piping & Repiping Service In Palmdale CA
Do you get annoyed with plumbing problems that keep coming back? If so, contact us and we will look at your home for free. We can decide if we should replace all the plumbing pipes with PEX pipe. We are licensed and insured and have people who can vouch for us.
Palmdale Plumber CA has been providing great pipe and repipe services in Palmdale for almost 10 years. Our plumbers work quickly, are friendly, and will match a lower price if you find one. Plus, we have 24-hour emergency service and tell you the cost beforehand!
I had a water leak in my toilet, it was fixed the same day! hard working team members! Everything is new well done quickly! I highly recommend this company. Serious human, reassuring very trustworthy plumbing services, I will look forward to using their services again in the future, and I recommend it +++.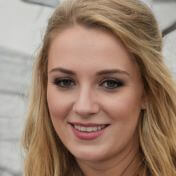 Stephanie Valibouse